Technology transfer
GRAL can support the early stages of development of emerging technologies in Integrated Structural and Cell Biology (derived from academic research within GRAL labs: BioSanté, IBS, LCBM, and LPCV). GRAL's technology transfer committee internally reviews requests for "pre-maturation" of projects received from technology transfer offices: CEA, CNRS, Floralis, INRAE, INSERM transfert, and SATT Linksium.
Contact GRAL's Project Manager, Anne-Mathilde Thierry (anne-mathilde.thierry _at_ ibs.fr or cea.fr / 04 57 42 87 92) for more information.
Supported projects:
CopCancer, PI: Aurélien Deniaud, LCBM. 2023-2024
Copper is an essential micronutrient for Human and certain cancer cells optimize its use to favor their proliferation and resistance to current chemotherapies. The CopCancer project aims at validating a proof-of-concept to disrupt copper homeostasis in cancer cells using a novel family of copper binding compounds.
NutriZym, PI: Bruno Franzetti, IBS. 2022-2023
The project aims to demonstrate the added value of a hydrolysis process using extremophilic enzymes for food industry with the first application being the development of biostimulants for the French aquaculture sector.
OrgDrops, PI: Vincent Haguet, BioSanté / Biomics. 2022
The OrgDrops project aims to mass produce standardised organoid models using a microencapsulation process in a microfluidic chip. These miniature physiological models are of interest to basic research laboratories and pharmaceutical companies for drug screening, discovering predictive biotherapeutic markers, and generating microtissues for regenerative medicine.
Platforms
The institutes of the Labex provide access to high-tech instruments and cutting-edge know-how for structural biology studies through a number of technical platforms that are open to industries and to the international scientific community:
Structural Biology platforms: ISBG

Protein production and macromolecular characterization
Mapping molecular interactions
3D structures of challenging/complex proteins

Proteomics: EDYP/ProFI
Dynamic molecular imaging: μLiFe
Spectroscopy: Mössbauer
High throughput chemical screening: CMBA
Lipidomics: LIPANG
Phytotrons
IRIG
The Interdisciplinary Research Institute of Grenoble (IRIG) provides knowledge and advanced technical solutions to the biotech and pharmaceutical industries:
Cell division and cancer
Immunity and host-pathogen interactions
Biochemistry under extreme conditions and biotech applications
Membrane proteins
Advanced technologies in structural biology
Biomarkers & drug validation
Algae, plant & bioengineering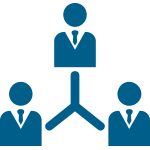 Fruitful collaborations with industries
Contracts with pharmaceutical industries, start-ups, and suppliers of biotechnological products
Privileged access to expertise and scientific advice from research teams with vast experience in biochemistry and structural biology
Patents connected with the human health and biotechnologies
Timely and efficient preparation of contracts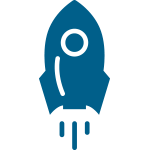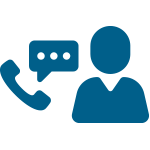 Contacts :
GRAL – Anne-Mathilde Thierry
anne-mathilde.thierry _at_ ibs.fr
04 57 42 87 92
IRIG – Michel Ferrand :
michel.ferrand _at_ cea.fr
04 38 78 36 95
IBS – Thierry Vernet :
thierry.vernet _at_ ibs.fr
04 38 78 96 81