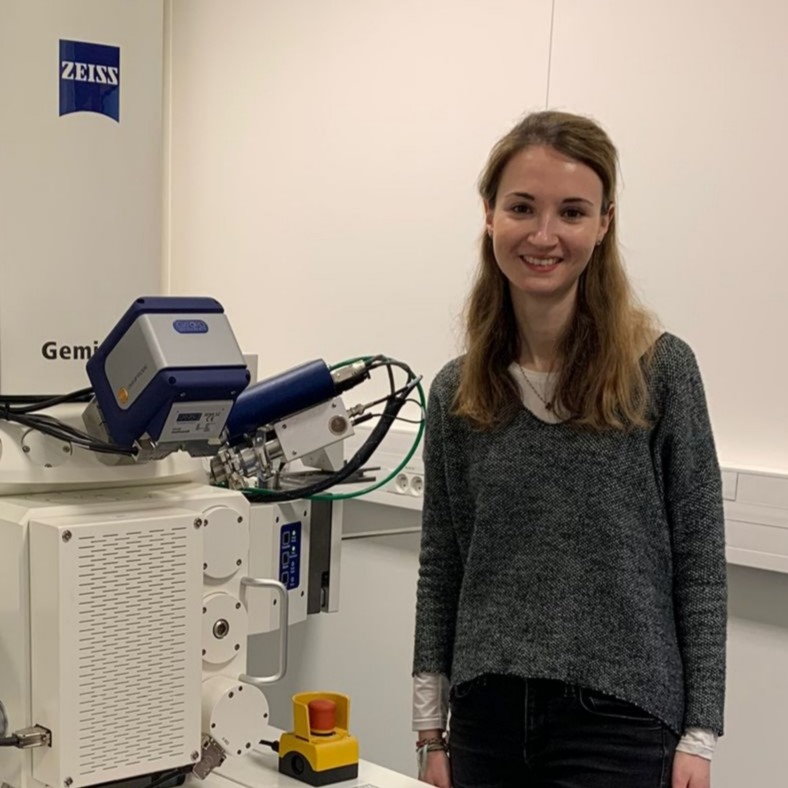 Cécile Pohar works at the Chemistry and Biology of Metals laboratory (LCBM)
Her project: Multiscale 3D electron microscopy to decipher Liver Architecture
Hello, I am Cécile Pohar from Montpellier. I am a PhD student at the LCBM (Laboratory of Chemistry and Biology of Metals) and MEM (Laboratory for the Study of Materials by Advanced Microscopy), working in the Met&Or and LEMMA teams under the supervision of Dr. Aurélien Deniaud and Dr. Pierre-Henri Jouneau on Multiscale 3D electron microscopy to decipher Liver Architecture.
After completing a two-year Health Device Engineering Master's program at the University of Montpellier and with a background in Physics and Applications, my goal is to work at the interface between biology and physics. The aim of this project is to analyze the organization of liver tissue down to the nanometer scale using multiscale 3D electron microscopy (3D-EM) and thereof provide information to improve the understanding of liver physiology. FIB-SEM (Focused Ion Beam – Scanning Electron Microscopy) provides a resolution of up to 2 nm, enabling us to segment different cell types and intercellular regions. The image analysis process is performed using segmentation methods based on machine learning for bioimage analysis. Automated segmentation using Deep Learning, particularly nnU-Net, could also offer promising results.
Grenoble is an ideal location for scientific research, offering the most advanced instruments required for the success of this project. Additionally, I appreciate being able to observe the mountains from everywhere in the city. I enjoy participating in outdoor activities, so I am exploring various mountains by hiking. Furthermore, this research project enables me to meet people from all around the world, fostering my desire to travel.